Boulder is an outdoor paradise. It's one of the most beautiful places on the planet, which makes it one of the most enjoyable places to run anywhere.
Because Boulder is activity paradise, it can be really hard to figure out which trail or running spot to tackle. To make the decision easier, we are going to share some of our personal favorite trails with you.
1. SOUTH MESA TRAIL.

Mesa Trail can be taken to Shadow Canyon Trail and to South Boulder and Bear Peaks, or north to NCAR (National Center for Atmospheric Research) and six miles to Chautauqua Park. The Mesa Trail also connects to the Towhee Trail, Homestead Trail, South Boulder Creek Trail and Big Bluestem Trail. The South Boulder Creek and Big Bluestem Trails meander through tall and mixed grass prairie. The other trails lead through ponderosa pine savannah. As you hike upward and westward the montane zone becomes evident in the area of South Boulder and Bear Peaks.
2. MT. SANITAS TRAILHEAD.

Trail is a wide, graveled trail heading north up the valley between the Hogback Ridge and Mount Sanitas. It affords access to the Dakota Ridge Trail to the east, the Mount Sanitas Trail to the west, the Hawthorne Trail near its northeast terminus, and the East Ridge Trail at its northwest terminus. It is heavily utilized by people walking their dogs.
3. BOULDER RESERVOIR.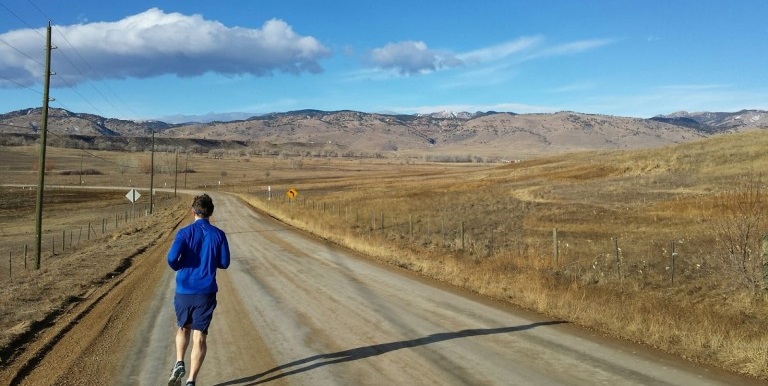 A series of paved, dirt and gravel road-trails form a contiguous 5.25 mile loop around the reservoir, deservedly one of Boulder's most popular running, cycling and bird watching destinations. Connections with the Eagle Trail and Coot Lake extend routing options through this biologically rich area.
4. EAGLE TRAILHEAD.

Eagle Trail (2.6 mile from Eagle Trailhead to Mesa Reservoir) extends west through Boulder Valley Ranch to its terminus at the Foothills Trailhead. An easy loop is provided by taking the Eagle Trail to the Sage Trail (1.8 mile ). This trail also provides access to the Mesa Reservoir area and beyond to the Foothills Trailhead.
5. WONDERLAND LAKE TRAILHEAD.

Wonderland Lake Loop Trail (1.5 mile) encircles Wonderland Lake providing an easy walk. Sport chairs can access the dam for fishing from the Poplar Street access. Foothills Trail (1.2 mile south of Lee Hill Rd and 1.1 mile north of Lee Hill Rd) extends north from the northwest side of Wonderland Lake and provides access to the Old Kiln Trail (0.7 mile) and the Four Mile Creek Trailhead. The trail is sport chair accessible from the Four Mile Creek Trailhead south to the Utica Street access. Foothills Trail continues north of Lee Hill road providing access to the Hogback Ridge Trail (1.8 mile) and the Foothills Trailhead.