UNIQUE HOMES FOR SALE

See what some of our customers have said about the unique homes for sale in Boulder, CO.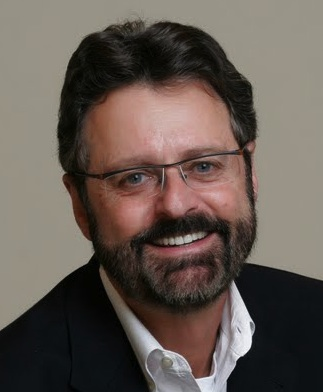 The Results Speak for Themselves
"Having been a Re/Max agent for over 30 years I have listed and sold homes in all price ranges, including high-end homes above the $2M price point. At times I partner up with Peyman on my unique listings and we have had 100% success in selling those listings since January 2010.
When it was time to sell my own primary residence at 4165 17th Street, I decided to hire an experienced realtor to distance myself from the process. I wanted to work with an agent who not only knew the Boulder market well, but an agent on whom I could rely to create the perfect appeal for my home. An agent who would guide me in the midst of the biases that most homeowners have towards their own home.
I consider Peyman the most "hands on" listing agent in Boulder and he did a fabulous job of assisting me with regards to updating, staging and marketing of my home. The results speak for themselves. We were under contract in only 47 days and closed quickly while my lower priced neighbors were struggling to procure a buyer!"
Eric Jacobson – Broker Associate, "Lifetime Achievement Award," "REMAX Hall of Fame"
---

He Knows What Works and What Doesn't
"Peyman has helped us both buy and sell. He has a good eye for value, and you can always trust his advice. He works hard, but more importantly, knows what works and what doesn't. He also has a knack for solving the inevitable problems in any real estate sale to everyone's satisfaction, which leads to quick closings and a minimum of frustration. I could not recommend him more highly!"
Dylan Williams Chief Scientist, National Institute of Standards and Technology, Boulder, CO
---

We Were Delighted to Accept an Offer on the First Day the House Was on the Market
"Peyman is a gifted realtor and we recommend his professional services highly! Before we worked with him, we needed to move, but knew that the real estate market was very slow and our house would not be competitive with other, more updated homes. He not only gave us the perfect advice about which specific features of our unique home to improve (on our limited budget), but he also introduced us to local contractors who did quality work for fair rates. By following Peyman's advice, we were delighted to accept an offer on the first day the house was on the market, thousands of dollars above our asking price!
We attribute the ease and speed of the sale to Peyman's expertise at knowing how to make the house more attractive to potential buyers, how to create excitement about a new property on the market, and how to professionally negotiate the sale and close the deal. We truly feel blessed to have had his excellent guidance through every step of the process."- Rob and Annette Sheely
Extensive Knowledge of the Boulder County Market 
"As a real estate investor himself, Peyman has an extensive knowledge of the Boulder County market. From a dream home on 3rd Street to the easiest rental you'll ever own in Louisville, Peyman can help you find exactly what you are looking for. His energy and hard work are unmatched and his professionalism and friendliness make him a joy to work with. I cannot recommend him highly enough." –Brett Landin, Project Lead, Ball Aerospace, Boulder, CO
---

Felt Confident in the Pricing
"We have sold two houses and purchased one with Peyman. In all cases, we have felt confident in the pricing, whether on the sell or purchase side and the houses moved within two weeks – every time! Peyman hustles and achieves closed transactions. He is very polite and courteous. This fact makes for very professional and pleasant experiences. We unconditionally recommend Peyman to everyone that we know!"
Andy and Noelle Logan, Denver, CO
---

Understands How to Help You Leverage Your Money
"Peyman understands how to help you leverage your money as far as possible to own more property while not having big payments. When he tells you to go see a place and HE likes it, pay close attention because he is very "tuned in" to the boulder investment property market. My purchase had hurdles and problems. Peyman was my best advisor and stood by me through the goods and bads. I can't recommend him enough."
Shane Sigle, Boulder, CO
---

He Knows All the Hot Deals
"Sasha is my point man for Boulder area real estate. He knows all the hot deals when you are ready to buy and he pulls the best buyers from under a rock when you want to sell. Sasha has helped me on a number of sales both in the city and the county and has helped me find good investment opportunities within Boulder." – Farzin Abedzadeh, Orange County, CA

Can You Say 'SOLD' Before Your House Even Goes on the Market?
"How good is Peyman as a real estate agent? Can you say 'SOLD' before your house even goes on the market? Believe it or not, this is what Peyman did for us. He gave our house an extremely thorough pre-sale evaluation and told me things that we needed to do before the house would go up for sale. We followed all of his advice which paid off. Through his contacts, he was able to show our house before it went on the market. And since we did all of the things he had told us to do to get our house in showroom condition, our house sold for our asking price, one day before going on the market. Thanks Peyman for everything!" – Dr. David Moon, Denver, CO